Using the Vampire to patch a hole in the buttocks:
In this photo, the woman had a defect from a prednisone shot that she received for a cold (helps with sinus congestion). As a side effect, the fat in the area of the injection shrunk and she develped this hole (this is looking at the right side of her right buttocks):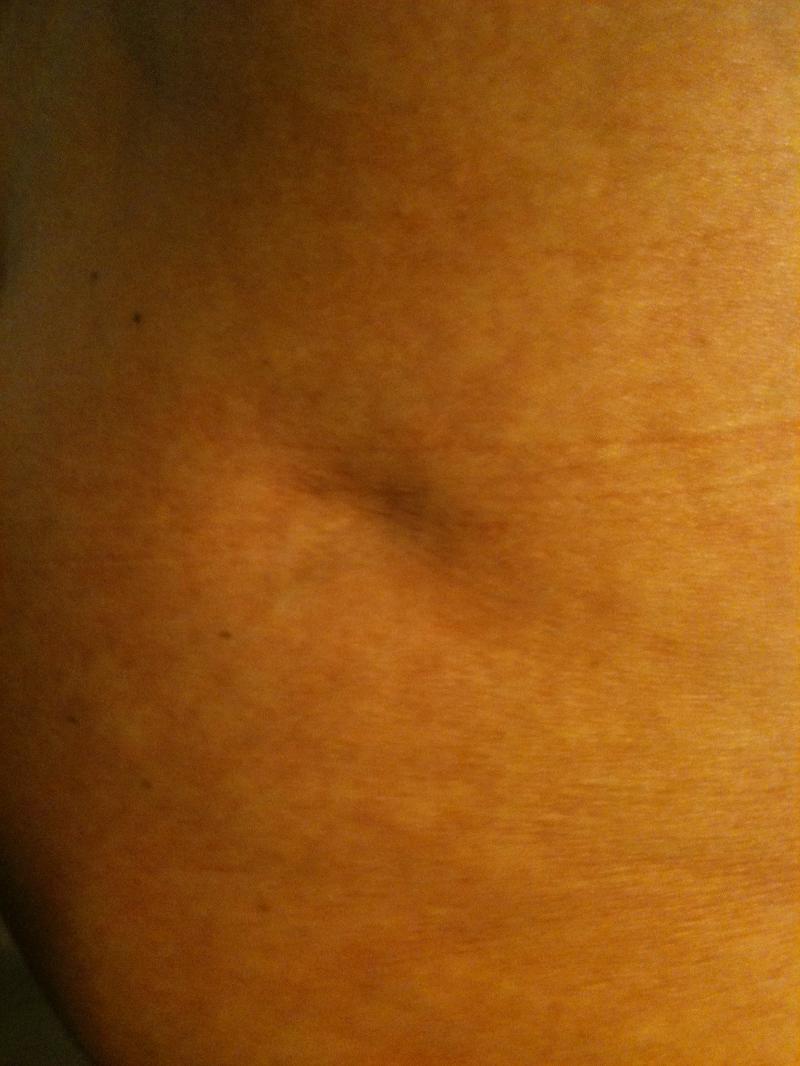 Here's the same area a few weeks after injecting the hole with Platelet-Derived Growth Factors (which took about 15 minutes to prepare and less than a minute to inject with no downtime). You can see a very faint shadow where once there was a hole that was very distracting in this young woman's buttocks (again, you're looking at the right side of her right buttocks with her jeans pulled down just enough to see the results):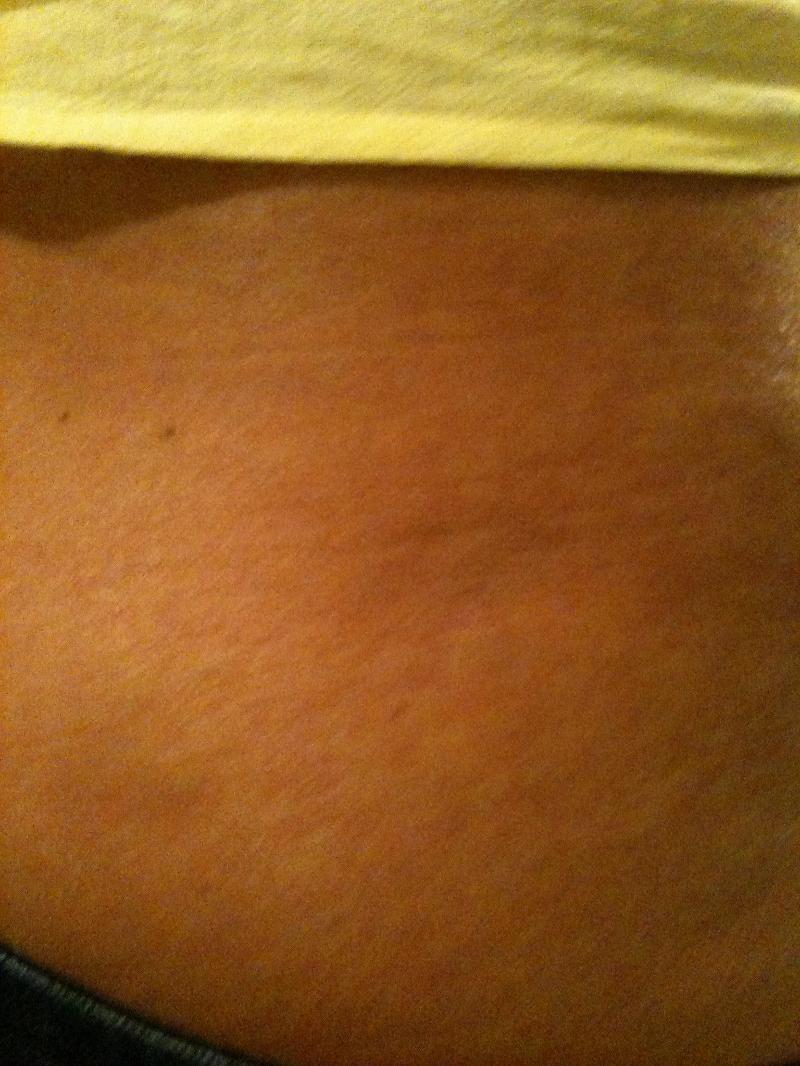 Notice that with the buttocks that not only is the hole filled but the skin looks smoother. That's the youth-giving effects of the hormones found in platelets.
Using the Vampire to Lift and to Shrink the Nipple
In this photo, the woman had breast fed several children. She had the breast implants that give some nice shape to the base of the breast, but the over-lying breast tissue is sagging so that the nipple looks flat. The skin looks slack with some distracting stretch marks. Notice there's almost a 90 degree angle between the breast and the upper edge of the nipple (the white residue is a numbing cream that is used prior to injection--which the patient said hurt very little):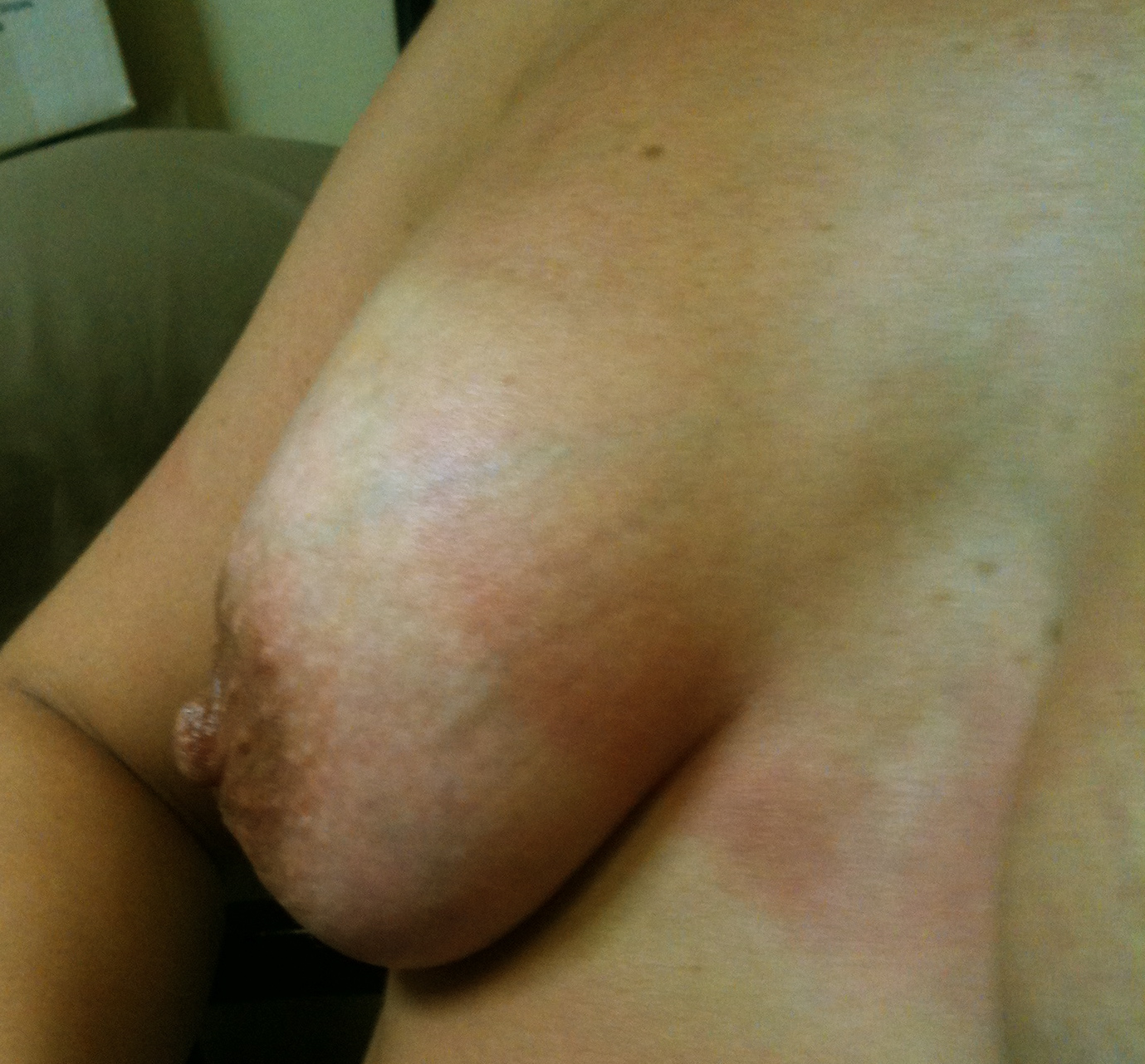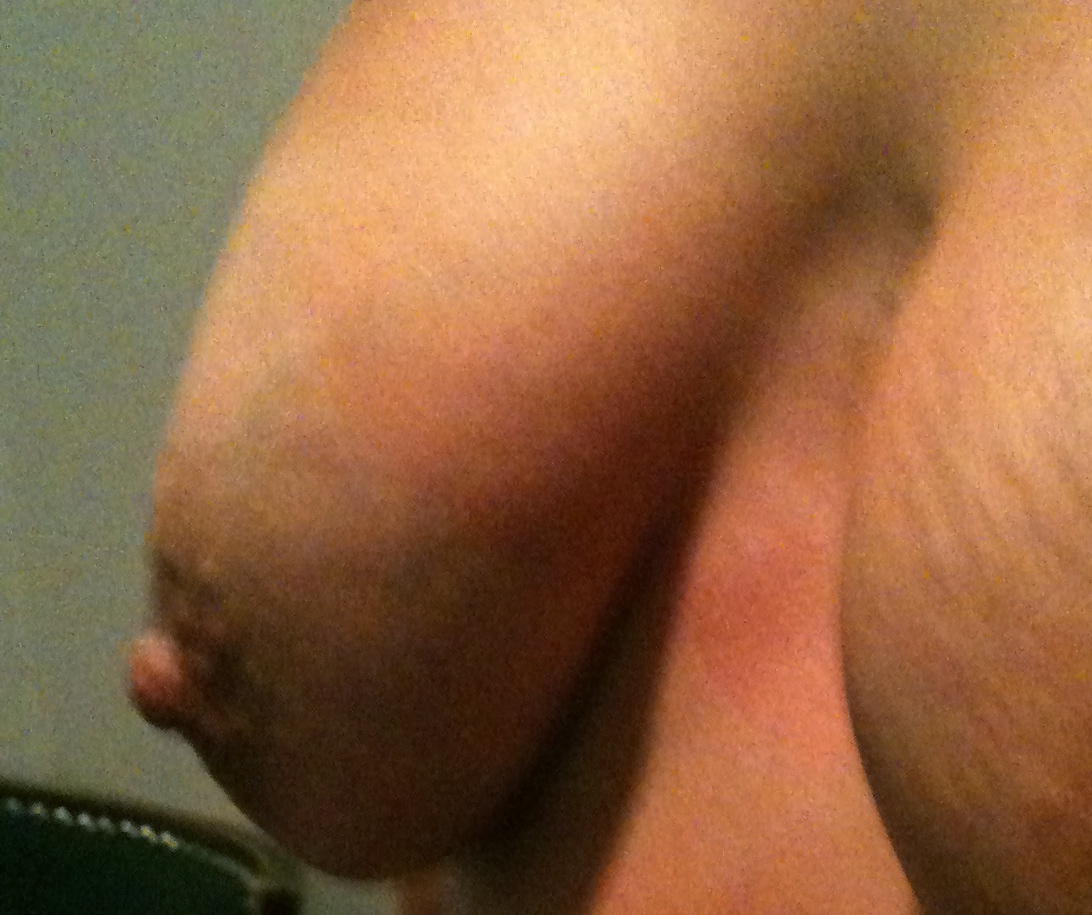 In this photo (after injecting PRP), there is a more plump nipple and an uninterrupted roundness that goes from breast to the nipple. Interestingly, she also developed more sensitivity of the nipple (which was decreased after the implants and breast feeding--more evidence of the youth-giving effects of the platelets and the hormones they activate).
The nipple is contracted and smaller after Selphyl. The nipple is lifted and aimed more horizontal and less downward.and the skin around the nipple is smoother (hard to see on the photo but easily seen and felt by the patient and her lover). What's good for the face is good for the breast. Just like cigarette smoking causes wrinkles in the face, it causes sagging of the breast tissue and wrinkles of the skin of the breast. In the same way, Selphyl smooths the face and the breast.
If you enjoyed these photos, you may want to read...
If you're interested in a free consult about using the Vampire Facelift ® for your face, your breast(s)/nipples, or a scar,
Call me for free consult at 251-648-7704 or email photo's of the area you wish treated with questions to DrRunels@Runels.com.
Stay tuned to more updates by subsctibing to updates here:


Peace & Health,

Charles Runels, MD
The Temple Repairman™