Anne Kent Rush and I Discuss Why Some Women Can Not Find the Sexual Help they Need...
Here's What You Get With ThisCourse:

How to create high intensity orgasm even if you have difficulty having orgasm.

What to do to

cure dysparunia (pain with intercourse

)

Female ejaculation

. How to explore this response and why you might want to make that journey. For your lover, I give a detailed explanation of how to help a woman to ejaculation and the 9th level or orgasm.

The

hormone of desire

that also

prevents breast cancer

and how to make sure your physician checks your level properly and treats you adequately.

The legal

hormone nasal spray

to use just prior to sex that will make your orgasms more intense.

The

cream that will wake up your clitoris

in less than 5 minutes.

How to make

maximum use of THE sex organ

(it's between your ears).

Breathing techniques

that have been used for 2,000 years to make orgasm more intense (and how to practice safely).

How to

breathe sexual stimulation into any body part

.

How hormone replacement can make your more sexual and help keep cancer away.

How to

find the right doctor

to help implement these therapies.

FREE:

2 certificates for a 15 minute telephone consult

with either with Ms. Rush or with me. (worth $500)

FREE: Admission to upcoming in-person workshop. (worth $500)

FREE: Copy of my CD,

"The Number 1 Weight Loss Secret.

" (worth $15)

FREE: Copy of Ms. Rush's

The Massage Book

(worth $12)

Admission

to 2 telephone conferences per month for 6 months (worth $300)
Get all of the abover for the price of one night in a cheap hotel, you can get the path to many nights of amazing sex.
This course normally sells for $249, but we're running a special price of $147 for a limited time:
Here's a letter from one of my patients:
Thought you might find this interesting - a couple of months ago, went to the gynocologist that I have been going to for 20 years...I've not seem him since the PE [pulmonary embolism]. Instead of being happy at my new found health, he was ANGRY! He told me the hormones I am taking are for women in their 40s [this woman is in her 50's]! I became so angry I told him that the PE happened on his watch and the horse pee, not on what I am taking now, that what I am on now has given me back my life. My GP is amazed and happy for me.
Needlesstosay, I am searching for a new gynocologist that is not sexist or ageist and who cares enought to do some research and stay current with women's issues.
When I first came to you, I just wanted to live. Little did I realize the quality of life I could realize because of your treatment. Not to mention a return to some beauty and sexuality. Which that doctor (supposedly a "women's doctor") doesn't think anyone over 40 deserves, curious though he had me on such high doses "at my age" of estrogen until I had the pulmonary embolism.
So what are old men on Viagra supposed to do with old grumpy wives? Why not have both handsome, exciting, and living life to the fullest! What could possibly be wrong with living the later years in good health, rather than in and out of hospitals and doctors offices until a grisley death? I know the answer. Actually that would interfere with the disease process of aging and cut into the profits of the medical establishment.
Well, I'm venting. But, Dr. Runels, thank you from the bottom of my heart for giving me back a quality of life that I thought was gone forever. Perhaps even saving my life. I am well aware of the statistics with PE's. In fact, I feel much better now than I did in my forties, my friends tell me I'm beautiful, no one thinks I am the age I really am, because I am not dumpy and grumpy, and men give me appreciatve glances - well, some men, not all men are really turned on by a 6'2" woman! Cowards! Best of all, I am off asthma and Crohns drugs, coumadin, prozac, and all the rest of the meds I took for years......AND as I said, my blood tests all come back great, my blood pressure, cholesteral - everything - better than there were in my 40's. I can walk further, stand longer - long standing back problems are all but gone! I have avoided the surgeon's table for my back as well. Two, not one, but two neurosurgeons told me surgery was my only option to get back to an active life, and no guarantees either. I'm now gardening, cleaning my own home, hiking when I get the chance. (There is new life in the bedroom too other than I wish my husband would come see you.)
I know you haven't heard from me in a while, but I am doing well... just saying thanks will never be adequate for the life I have now compared to the one I had before coming to you. When you meet God, I think you will be special buddies, because of all the Temples that you have restored and encouraged into becoming the Temples we were created to be by our God.
from Jane (name changed), Pensacola, Florida
I hope that you and your lover experience the art and joy of sexuality that connects people to each other and to a higher power and purpose.
I hope that you and your lover find the joy of High Intensity Orgasm.
I hope that you also find the healing and pleasure that you seek.
Peace & Health,
Charles Runels, MD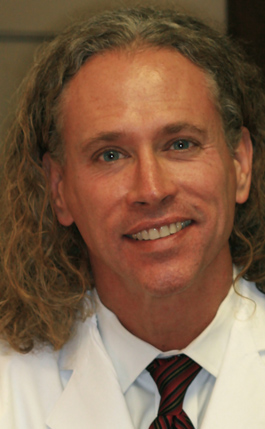 P.S. By telling your friends about this course with simple emails, you can make hundreds of dollars (and help others find better health and better sex) with the LifeStream Medical Affiliate Program. Set it all up in in less time than it takes to drive to the store.