About the VI Peel™ and How it Fits Into an Over-All Facial Rejuvenation Plan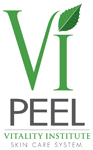 For best results with the Vi Peel or any chemical peel, make sure that you're using your Retin A the correct way. You'll get a better result from the peel and recover faster.
For free consult for ViPeel, call 251-648-7704 or send photo to DrRunels@Runels.com
The Vampire Facelift™ works well in combination with the Vi Peel™
For travel arrangements go here (Saturday appointments available for out of town guests).
Peace & health,

Charles Runels, MD
The Temple Repairman™